Well, the analysis of large amounts of structured and unstructured information is performed in 3 stages: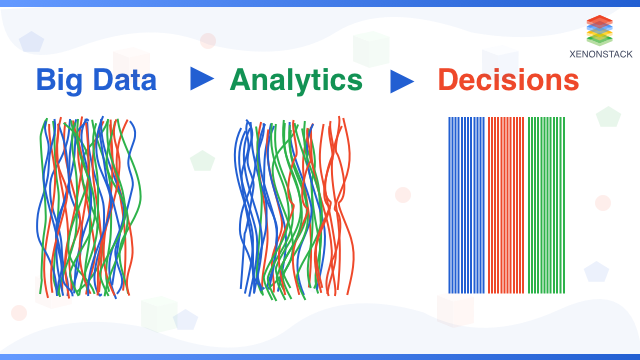 Stage 1: Data Cleaning
Find out and fix the errors in the primary set of information—for example, Typos (manual input errors), incorrect values by measuring instruments, etc.
Stage 2: Feature Engineering
Variables to build analytical models, like education, length of service, gender, and potential buyer's age.
Stage 3: Building and Training Analytical Model
Model selection to predict the target variable. This is how the hypotheses about the dependence of target variables on predictors are tested. For instance, how many days it will take to borrow with secondary education and work experience.