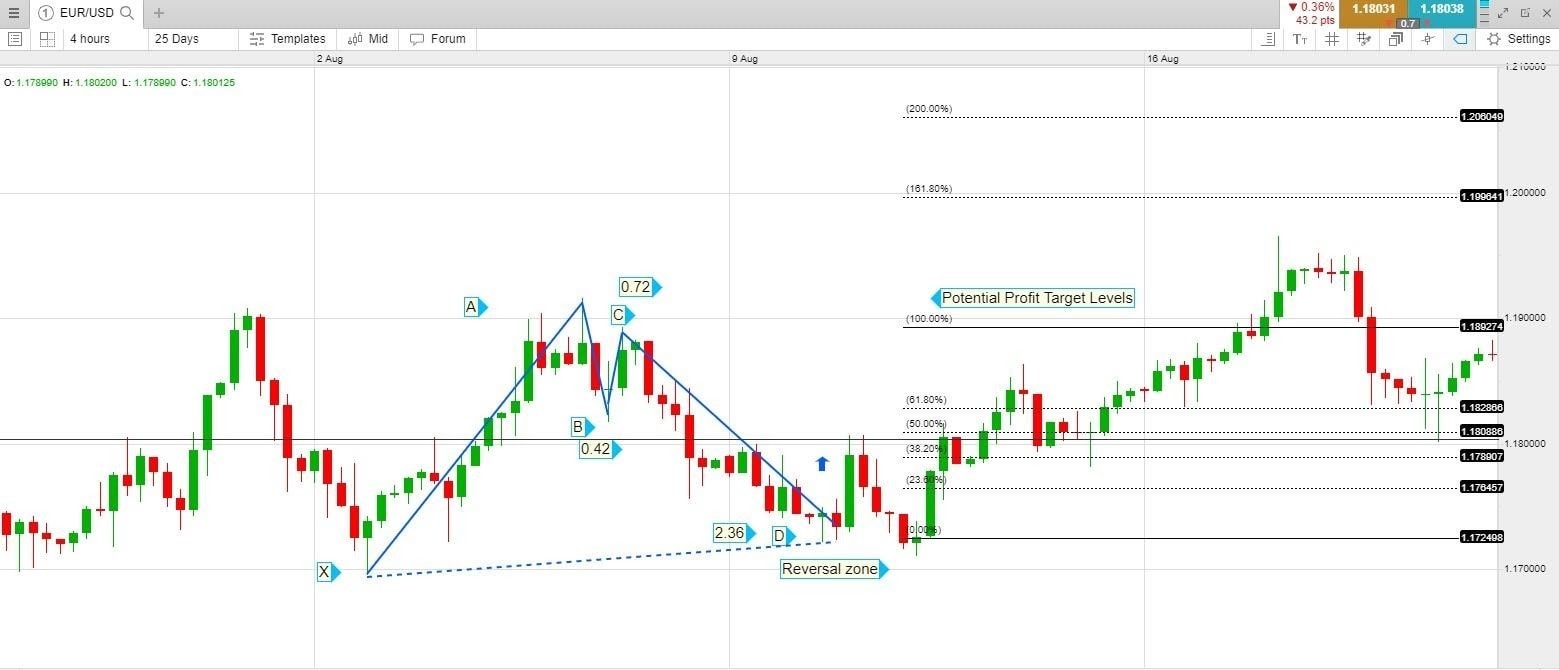 Bullish Bat harmonic pattern
With the bullish Bat pattern, it looks like a stretched-out "M".
The price rises, forming an X-to-A leg higher, then pulls back, retracing less than 0.618 of XA. Here, the ideal retracement is 0.382 to 0.50. 
Then there is another move up as shown by "BC", which retraces 0.382 to 0.886 of wave AB.
This is followed by a further down wave called CD, which is a 1.618 to 2.618 extension of BC.
Point D should be near a 0.886 retracement of XA.
The price is expected to rally from this potential reversal zone.
Bearish Bat harmonic pattern
The bearish Bat harmonic pattern looks like a stretched-out "W". 
The ratios are the same, except the pattern starts with a price decline from X to A.
AB is a move higher, BC is a move lower and CD is a wave higher.
Point D represents where traders will watch for a decline in price, which explains why it is a bearish pattern.